What about the designer… sparkling ideas, a color storm and an overflowing imagination… La tribu appears…
Nothing happened at random… After a Haute Couture stylist training, glass processings succeeds fabric material experience… Colors, shapes and an atypical approach of creation promote the artist who participates to numerous shows.
Then comes a new sculptures collection. Unique very large works based upon many years of know how… The welcome is up to the challenge…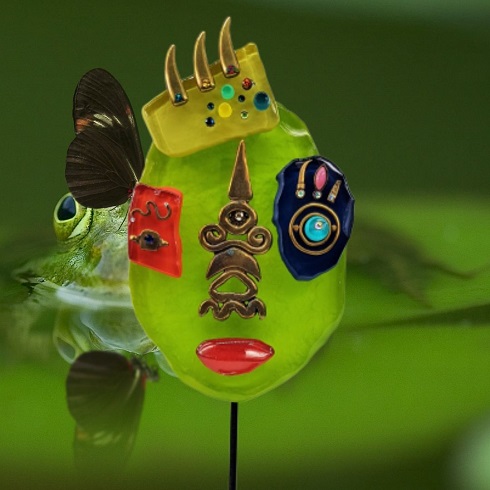 A strict education… Graduation from L'école Sup consolidates the artist creativity.
As a stylist, Nathalie is involved into fashion shows presentations and she creates her first unique jewels for Haute couture… the story began.
Nathalie takes up the challenge to come back to her native touraine, a good place to be for creation, where she settles her works in 1993. Nevertheless, still Paris oriented, she presents her first collection at the Bijorhca in 1994. Follows a collboration with the Japenese trade mark Michel Colin which opens her the international market. Nathalie Borderie's Jewels are then sold in more than 20 countries.
She refines her glass and color work and then attracts Museum shops : Musée Picasso…
A new artistic direction starts up.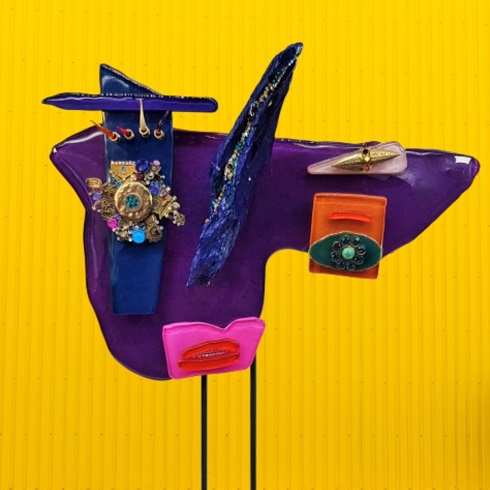 In addition to jewels collections, "Nathalie Borderie Creation" is launched in 2017 allowing the artist to freely express her creativity.
the tribu is born and was showed the first time in Novembre 2017.
As off 2018 marketing accelerates with public and professional shows participations.
Salon d'art contemporain, …. meetings with gallery managers and collectors
Salon Maison et Objet,… meetings with interior decorators, trend setters and the design world.
Since June 2019 Nathalie is an active member of Atelier d'art de France, an acknowledgment of the artist expertise.
today LA TRIBU travels far away to wonderful places throughout the world.